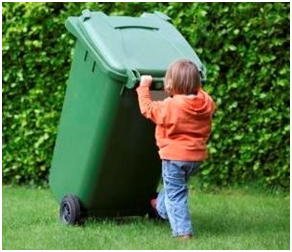 Kessler Consulting
Kessler Consulting, Inc. (KCI) is a leader in solid waste management planning. Since 1988, they have provided practical and innovative consulting services to more than 200 public and private sector clients. KCI is on the leading edge of sustainability and environmental stewardship. Their focus is solely on solid waste management issues, having expertise in the areas of strategic solid waste management and zero waste planning, collection and processing procurements, rate studies, program evaluation and implementation, waste composition studies, composting programs, and collection, transfer and processing system optimizations. KCI is using EasyRoute to redesign waste and recycling collection routes for their clients.
KCI's reputation relies on delivering results, so it's critical that their routing software produces accurate, and implementable route models, quickly. Many of their projects involve an options analysis for the client, looking at different ways that the collection system might operate. To do this robustly yet cost effectively, KCI requires a solution that understands the complexities of routing high-density solid waste collections, but one that is also fast and easy to use.

KCI staff has hands-on experience evaluating, designing, developing, implementing and operating waste, recycling, and organics collection programs. Using EasyRoute, they are able to plan routes that require fewer vehicles, less staffing, while reducing fuel consumption. EasyRoute helps KCI provide solutions that reduce costs and improve collection services while providing an opportunity to redeploy extra staff throughout their clients' organizations.