City of Virginia Beach
By optimizing their collection routes the City of Virginia Beach has made multi-million dollar savings on equipment and running costs in their solid waste service, with the full support of their crews and residents.
Challenge
Like many waste management divisions, the City of Virginia Beach had previously planned their routes manually. While the boundaries were understood by the operators, they weren't recorded. But problems arose as their vehicle fleet started to change. The increased use of tandem axle vehicles with their larger capacity was speeding up collections, but the effect was not the same across all the City's routes. This workload imbalance wasn't efficient and obviously not popular with drivers. Recognising the challenge of changing routes manually, and after assessing their options, the City decided to use route optimization to develop a new set of routes.
Solution
Given resource constraints, the City employed SCS Engineers and their partner Route Optimization Consultants LLC, to undertake their route optimization. They used the EasyRoute software to help them re-design the City's solid waste collection routes. Using EasyRoute, they were able to set up a highly accurate model and the solution also allowed them to record safety issues and limited access streets, which ensured that the proposed route designs worked properly in practice. GPS was also installed in the City's waste collection vehicles to provide additional data into their model.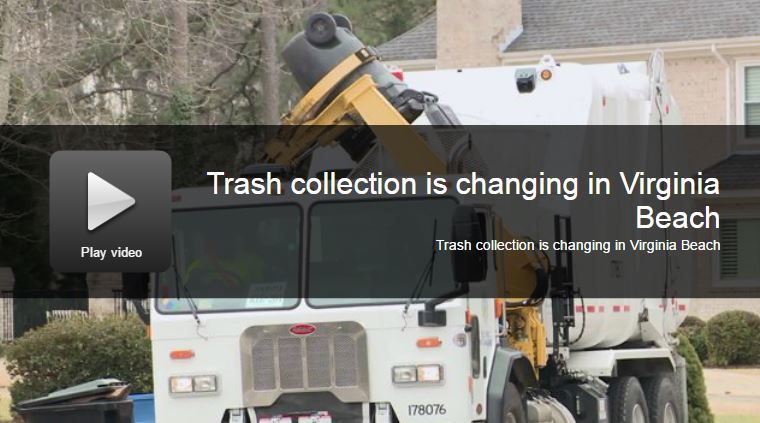 Results
The new routes have allowed the City to make significant savings. The route optimization phases on which EasyRoute was used have resulted in around $1,000,000 reduction in the City's equipment inventory, and is also contributing savings of approximately $400,000 a year in personnel, vehicle maintenance and fuel costs. Phase 2 of the project saw a 10% reduction in the number of routes the City ran and was matched by a similar reduction in the number of labor hours. With the current phase of the project (phase 3) now reviewing day boundaries and planning a further complete re-route, the expected number of routes is expected fall by another 6% by the end of the year.